Welcome to the Lean Six Sigma Experts of South Carolina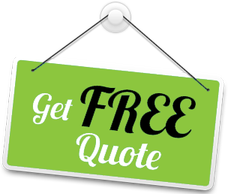 For a company, using the right methodologies and tools is crucial if it wants to stay relevant and offer the best services or products. This is why most businesses in South Carolina have started to integrate Lean Six Sigma into their processes. Lean 6 Sigma is not new nor a methodology that has not been implemented before. Actually, it has been quite popular and used since it was created back in the 80s, but the main reason why it has been quite requested nowadays lies in how efficient it is with today's businesses. But before you decide to use a methodology for your company or maybe learn about it as an individual in order to add a new skill to your curriculum, can you tell what Lean Six Sigma is about?
This method is focused on process improvement by removing waste and eliminating variations, but that is just the tip of the iceberg in terms of what you can achieve with it. Let's take process improvement as the main goal—which it actually is—but in order to accomplish it, companies need to work on other goals and needs.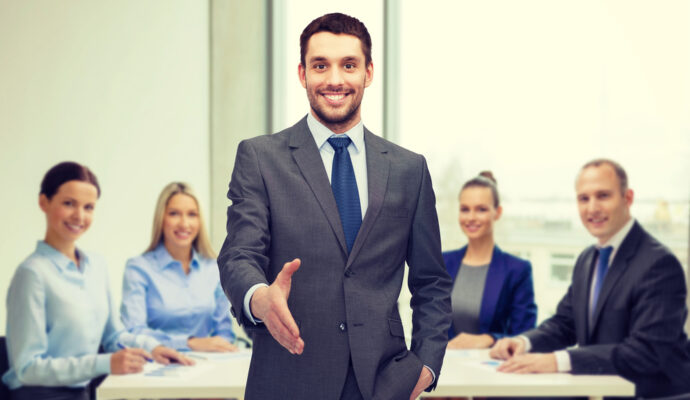 Waste reduction and eliminating variations and defects are the most important aspects of the methodology and the goals you must focus on. However, others like customer satisfaction and finding problems to solve them are also crucial to obtain the main result. This is why Six Sigma is so effective but, at the same time, so difficult to implement in a business. More than difficult, it is a matter of knowing how to integrate it to obtain the desired results, and most companies that offer services to do it for you are unable to plan strategies based on your actual needs and goals, not only on the standard of the methodology and the steps or guidelines it provides.
Therefore, if you are a business or organization trying to integrate it to obtain the benefits, focus on finding reliable and qualified professionals for it. Our role at Lean Six Sigma Experts of South Carolina focuses on different solutions and services. We will help you to use Sigma by providing you consultants qualified for it, but we also help you in other ways based on the services we provide:
Lean Six Sigma Training.

Lean Six Sigma Certification.

LSS Consulting.

Lean Six Sigma for High School Students.

And much more.
However, before you make a decision on the service or solution you need, we need you to have a good idea of what you actually should choose according to your business's needs or personal interest in the methodology. For it, we want to start by giving you an introduction to why Lean 6 Sigma is the right method for you in any situation and regardless of your objectives.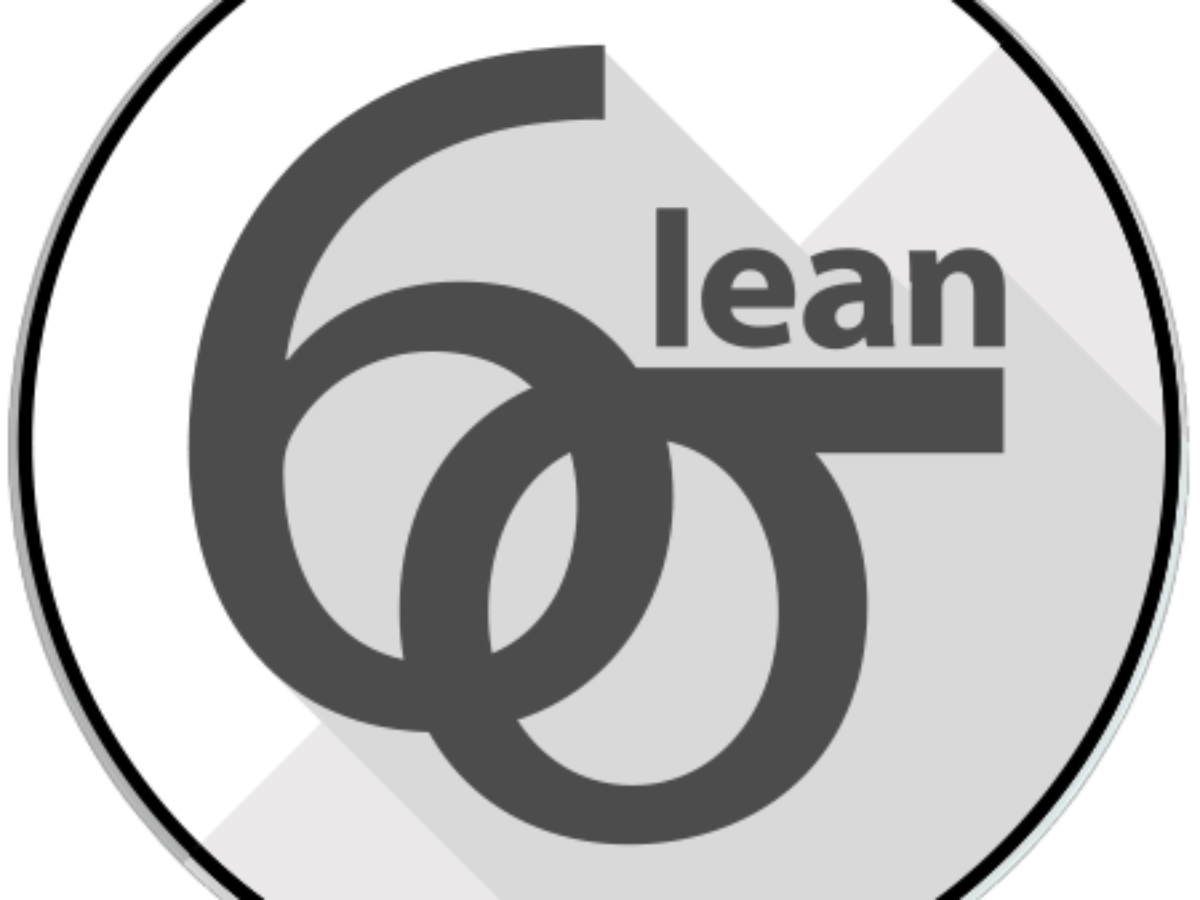 How Was Lean Six Sigma Created?
---
As we mentioned before, LSS has been around since the 80s but the reason why it was created and how it took place, are not provided with this mention alone. Unlike what most people believe, Lean Six Sigma comes from other two methodologies: Lean and Six Sigma; and it was created to compete with the Japanese Kaizen methodology for process improvement. Now, if LSS comes from two methodologies, what makes you choose it before the other two? This is a very valid question considering that both Lean and Six Sigma are great methodologies to implement individually. However, they are not as complete as LSS itself. With this in mind, you need to understand the elements and principles that were adapted from Lean and Six Sigma to create the now most used and relevant process improvement methodology.
Therefore, let's answer two questions:
What is Lean?

What is Six Sigma?
For the first one, Lean focuses on reducing waste within processes and guaranteeing companies or businesses are able to boost their production and efficiency along with productivity. When a company uses Lean and all the principles that come with it, it will have to aim for understanding its processes and knowing how they work and their productivity in order to know how the tools will be used to reduce the waste. But what does Lean consider to be waste within your processes? Any type of element that comes as talent, material, or any other that delays companies and makes them less efficient and increases costs in production, which also leads to more variations—but for these, we will get back to them later. With that said, there is a total of 8 types of waste a company needs to identify in its processes by following the Lean principles, which consists of identifying value, map the stream value, flow, pull, and perfection.
When it comes to waste, the types are overproduction, overprocessing, defects, transportation, waiting, unutilized talent, inventory, and motion. Now, moving on with 6 Sigma, how does it help considering Lean focuses on the waste? By going back to what we mentioned before: variations. Six Sigma provides tools and principles to reduce the rate of variations and ensure a company is obtaining the desired products and services for its clients. For this, it is also required to address problems and their root causes, which is why there is a special focus on problem-solving—even more, when adapted to LSS.
6 Sigma allows companies to eliminate variations by following the DMAIC method: Define-Measure-Analyze-Improve-Control. And consider the main principles that are the ones mostly adapted in Lean Six Sigma:
Focus and work for the client/customer.

Find problems and solve them.

Reduce bottlenecks and eliminate variations.

Improve employee involvement.

Flexibility and change within the company.
Although both methodologies involve more steps and processes, Lean 6 Sigma integrates the main ones. However, that does not mean the rest are not used. LSS and its integration are a matter of going with the flow and situation, not to fix a strategy and focus on it no matter what happens. Therefore, if you use other methods, practices, and resources during its implementation, it depends on the need of approaching the problems and goals with what you decided to use. By knowing this, you can get the entire idea of how Lean Six Sigma was created:
Integrate the principles and objectives of Lean.

Consider the goals of Six Sigma and adapt its tools.

Address the necessity of competing with the Kaizen methodology.
Why Do You Need Lean Six Sigma?
---
Here is what most of our clients ask us when considering hiring our services and we completely understand why. Actually, we always encourage people to ask all their questions and clear doubts with us in order to understand why they are doing something related to LSS and why it is the best option they have. Now, "needing" Lean 6 Sigma is based on who you are:
A company or business.

An individual is interested in the methodology.
Depending on it, different needs are addressed and appear according to your situation as well. For companies and businesses, LSS is about improving processes and making them more productive, which we have mentioned so far. Considering that other methodologies like Lean and Six Sigma appear, you must be thinking—once more—why would you need LSS above all of them. We can give you very good reasons:
Lean Six Sigma helps to achieve results in the short and long run.

It costs fewer resources and requires less time to implement if you find the right experts.

More than process improvement, it allows you to address problems and other needs in the company.

Helps to integrate a continual improvement culture for future growth.

It can be used by any type of company regardless of its size and type.
If you want a methodology that can help you to boost your company while also providing solutions to other problems and root causes, Lean Six Sigma is the best option for any business and organization. Then, what about individuals interested in it?
Getting trained in LSS and knowing how it works can allow you to boost your career. In other words, you gain benefits that affect in a positive way your opportunities and chances when it comes to work and even college options—if a student decides to learn the methodology. Yes, it is destined to be integrated into companies and businesses only, but the experts who are able to do so need to be properly trained and develop several skills, which are also useful for other purposes and objectives in a professional career and daily life. To summarize it, you need Lean Six Sigma as an individual if you want to obtain all these benefits or even one of them:
Have more college and career options.

Apply for better job positions.

More work opportunities.

Be valuable for any industry and company.

Learn teamwork and know how to handle projects.

Learn how to work under pressure.

Gain hands-on experience in quality management.

Add value to your curriculum.

Build a career thanks to the methodology.
Start complementing other training options and skills for a specific job position or company you want to work with.
How Can You Work with Lean Six Sigma?
Following the previous situations, it is the same: it depends if you are a company or an individual. However, you indeed need the main approach for it which consists of experts who know how to train you or implement the methodology. For any company or organization, consulting services are the best option since it will be easier and faster to integrate the methodology. However, LSS consultants can be expensive when you do not find a company that offers quality but also great rates. At Lean Six Sigma Experts of South Carolina, we can provide you with different consultants who have a wide range of rates and different experiences in the field.
You can choose one that goes according to your budget, specific needs, and can help you to achieve the desired results. What we can guarantee you with any of the consultants you choose is that he or she will deliver what you expect as long as the person is capable of it. This is why we will also assist you to choose one without compromising your budget but neither your needs for implementation. What will our Six Sigma consultants do? Handle every task and process related to the methodology and the results and objectives it establishes or you should be able to obtain but also deliver guidance and advice during the process.
If requested, we can make sure they provide LSS training for your workers based on what you are trying to achieve and what you need. Meanwhile, the LSS training service is available for any individual or worker interested in learning the methodology and obtaining all the previous benefits we mentioned. The only thing we request from clients is to choose a belt level for training. We personally work with the three main belts in the methodology:
Yellow belt: focused on the basics, principles, concepts, data collecting, and main tools to prepare the person to fulfill small roles as a data analyst and in measuring projects and processes.
Green belt: how Lean Six Sigma works, how it is implemented, Six Sigma tools, and all the elements required for the expert to start and manage projects around the methodology.
Black belt: a full understanding of the philosophies, concepts, and tools of Sigma needs to be accomplished and ensure the expert can supervise, lead, coach, and teach other team members.
When any person gets trained in one of these belts, he or she will be able to fill the previous roles or apply for others based on the options and opportunities that are present. However, there is one step missing: you need to get certified in the LSS belt you complete. Our company allows you to opt for the certification without having to rely on another organization or entity since there is no official one for it and we have met all requirements to be able to issue them. With that said, what are the requirements for you to opt for an LSS certification?
You need to complete one of the previous training options: yellow, green, or black belt.

Take an exam depending on the belt and pass it with a minimum of 290 scores based on 400.

We will issue the certification if you meet the previous steps and keep in mind we can allow you to take the exam and get certified even if you have not gotten trained by our experts. However, you need to prove your compliance with the methodology and previous training.
Why Choose Us for Your Lean 6 Sigma Needs & Goals?
---
In South Carolina, you will find several options when it comes to companies and businesses that can help you with Lean Six Sigma. Therefore, what would make you choose us for this necessity either if you are an organization needing its implementation or someone who is trying to get trained in it? The main reason: our experience. Lean Six Sigma Experts of South Carolina is a company that has been around for over a decade and unlike what anyone would believe, the reason lies in our services and the results to offer to the clients. Implementation will be done in no time, training is available all year round, and we are able to issue certifications unlike other companies in the state.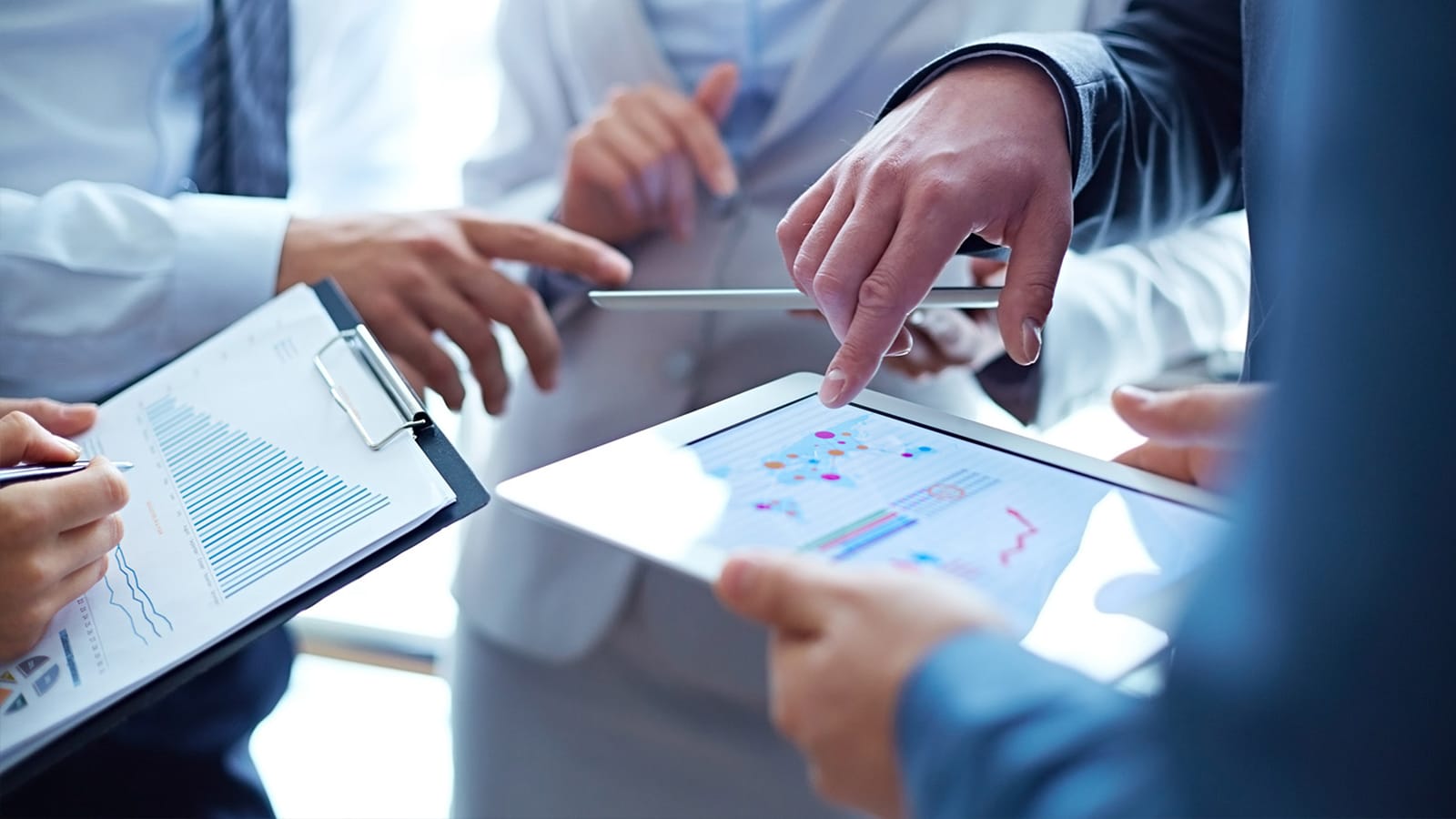 The best part is that you do not have to reach out to us by visiting our offices or going to a specific city. We offer services to over 10 different locations in South Carolina, including Mount Pleasant, Greenville, and Florence but also small towns where you would usually have to travel to the nearest office or city. With that said, we can also show you proofs of our previous jobs, results, and clients who are satisfied with what we were able to deliver. Unlike most businesses and experts in Lean 6 Sigma, we are not trying to implement a strategy that worked for a previous company or client we had. Instead, we will assess yours and ensure we are addressing your needs while integrating the methodology.
Our Lean Six Sigma curriculum for high school student service is unique in the state as well and one we offer for any school and educational institution in the state. What will students learn? How to work as a team, how Lean Six Sigma works, and obtain all the knowledge as any other yellow or green belt expert. There is no big difference between the usual training and the courses we provide them, but we do close up the gap in the experience they are missing when getting trained in LSS.
Is Lean Six Sigma Expensive?
---
For companies, it is an important investment and the cost will rely more on the consultants and experts they hire for the task. However, focusing on the two options available—hire or develop talent—, they can choose one that suits their budget the best. Developing talent by training workers in Lean Six Sigma is the best option if you not only want to save money but also have your own team of experts without having to hire consultants all the time. But going for this option will require months to finally be able to integrate Six Sigma and obtain results since the training might be complete in 1 to 2 months, but the experience is crucial and they need to gain expertise in the matter.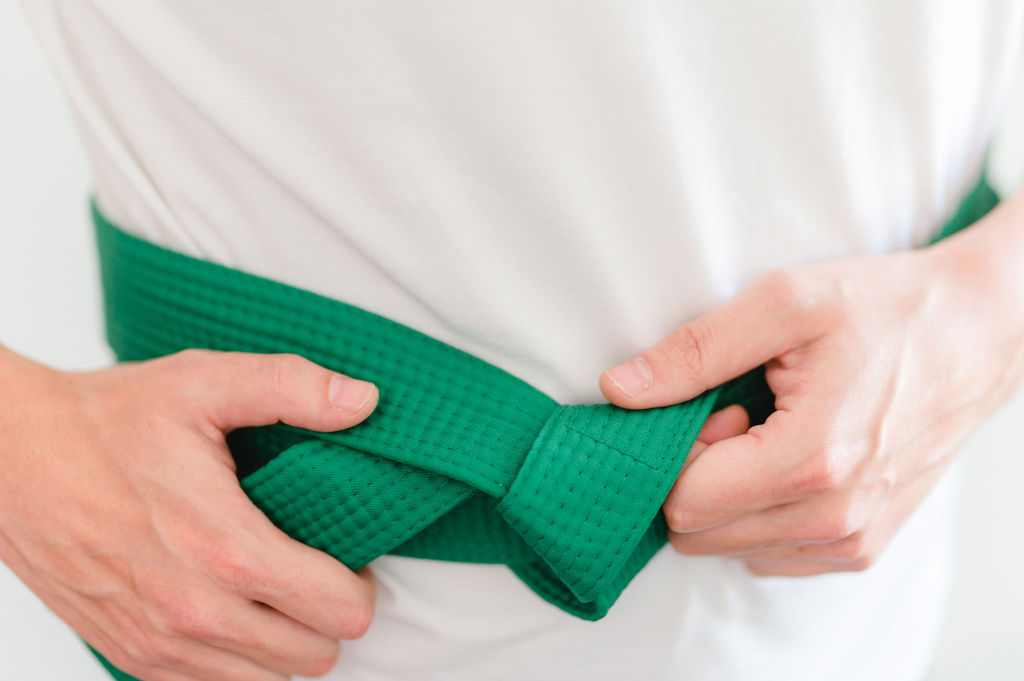 Hiring talent, on the other hand, is a faster and more efficient option, but it ends up being more expensive even if you go for our LSS consultants but when it comes to how much time you are saving in obtaining results, it usually ends up being quite worth it, especially when you have our experts to rely on. With this in mind, the average rates for Lean 6 Sigma consultants go from $500 to $2,000 a day, being the last number quite a lot and not something you will need to spend unless you are a very large company. Meanwhile, training along with the certification is around $100 to $300 depending on the LSS belt you choose. At Lean Six Sigma Experts of South Carolina, we do our best to reduce costs, keep in mind your best interests, and make sure you are able to access our services to cover your needs and LSS goals. Therefore, expect our rates and fees to be much lower than usual but the quality of the results will not be compromised in the process.
How to Know More About Us
If you are interested in working with our team, you are always welcome to call, email, or visit us! Our company is available almost 7 days a week but always replying to your inquiries and messages. If you are interested in visiting, make sure to comply with the sanitary measures during these difficult times. However, we are confident you will love our online attention and avoid going out from home. With that said, we have an overview of each service and the main locations where you can find us. We know you have doubts about Lean Six Sigma or maybe you are ready to go for the best solution in your situation, but whatever is the case, we will assist you from the beginning.
Although we have main services—which you can learn more about on our website—, we can also help you with special requests when it comes to consulting and training. We are open to new projects and waiting to assist you in different areas related to Lean Six Sigma. Many companies and individuals have reached out to us during the last 6 months to know how they can get trained without visiting our offices and our mention for this is to let you know in advance that our LSS training is available online along with the exam for certification. Consulting is also possible and we can discuss more details based on your needs and goals.
There are so many areas or regions where we offer these services with most of them being cities.
However, if you need any of these services, you need to contact us. The list below comprises the areas where we offer these services.